Front & York is New York's newest luxury condominium complex located in the heart of Dumbo. They take pride in their breathtaking views and amazing amenities to help promote some of the finest and most luxurious living in the five boroughs. 

Throughout their marketing, the client wanted to invoke the building and its surrounding view's elegance by using

 

custom

typography alongside show-stopping 3D renderings and beautiful photography. I was able to help support the team with designing of the website while also creating print and digital advertisements by was displayed throughout the city. 
Services: 
Website Design
Art Direction
Printed Materials
Animated Banners
Agency: 
Williams New York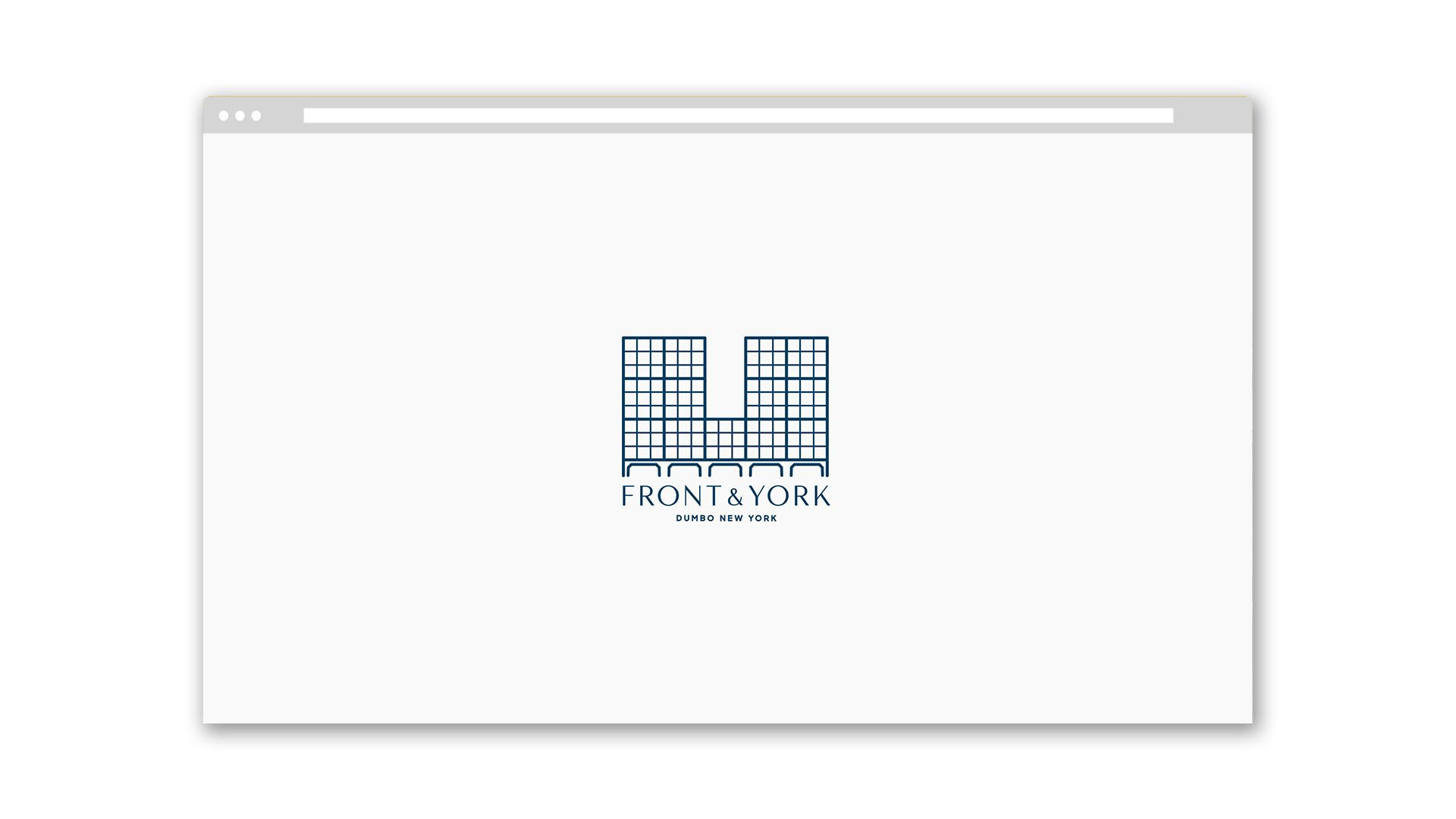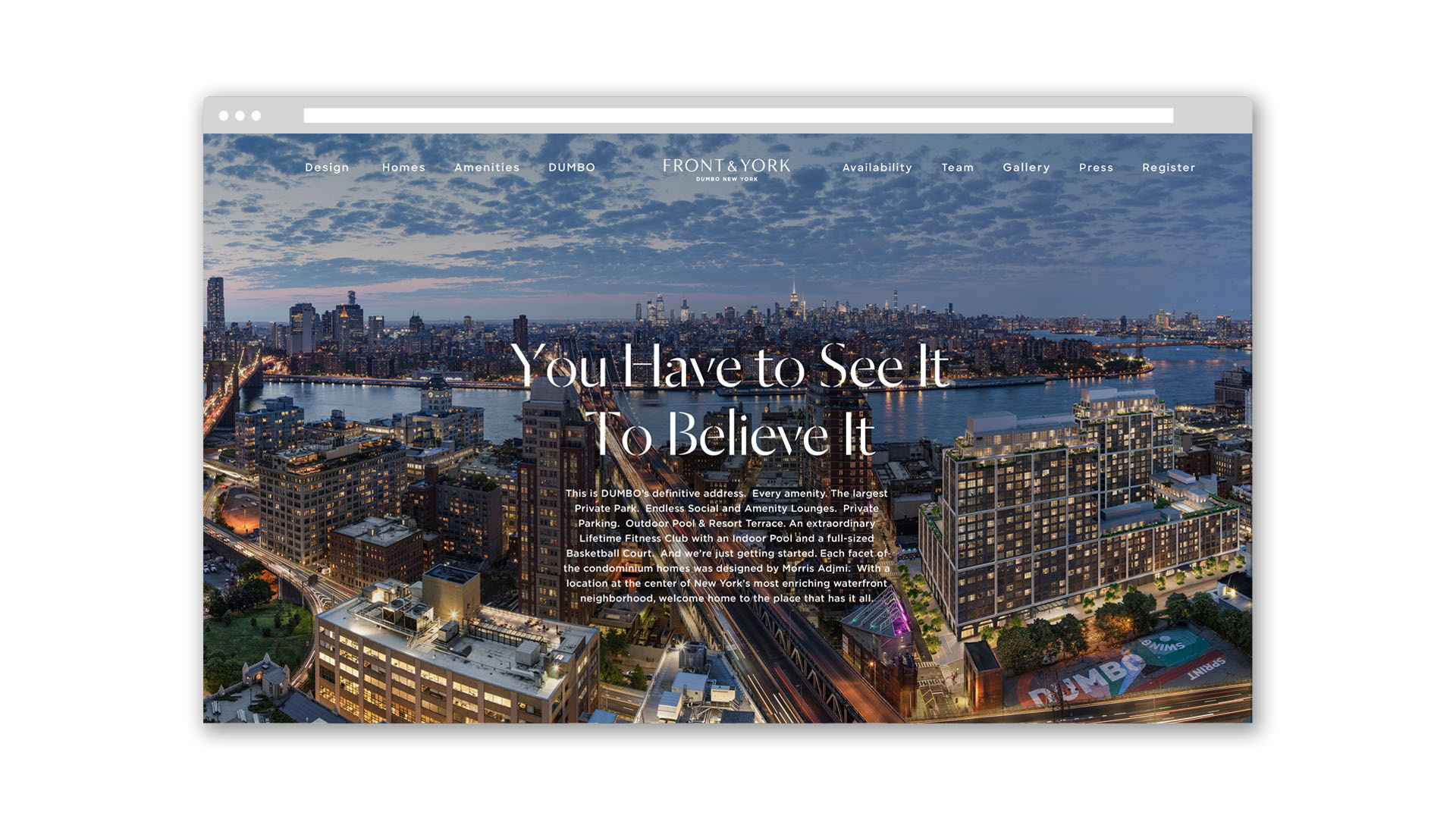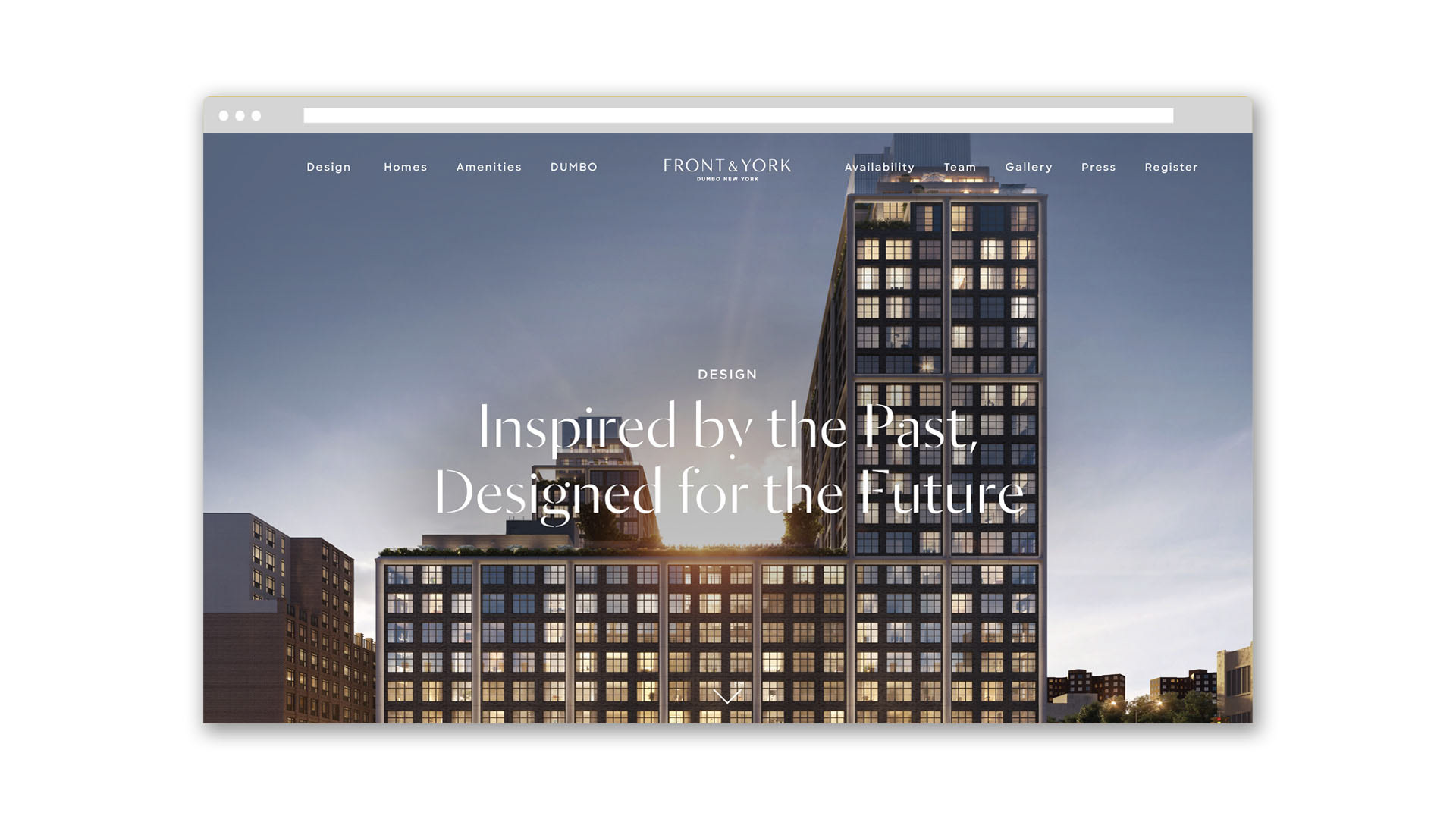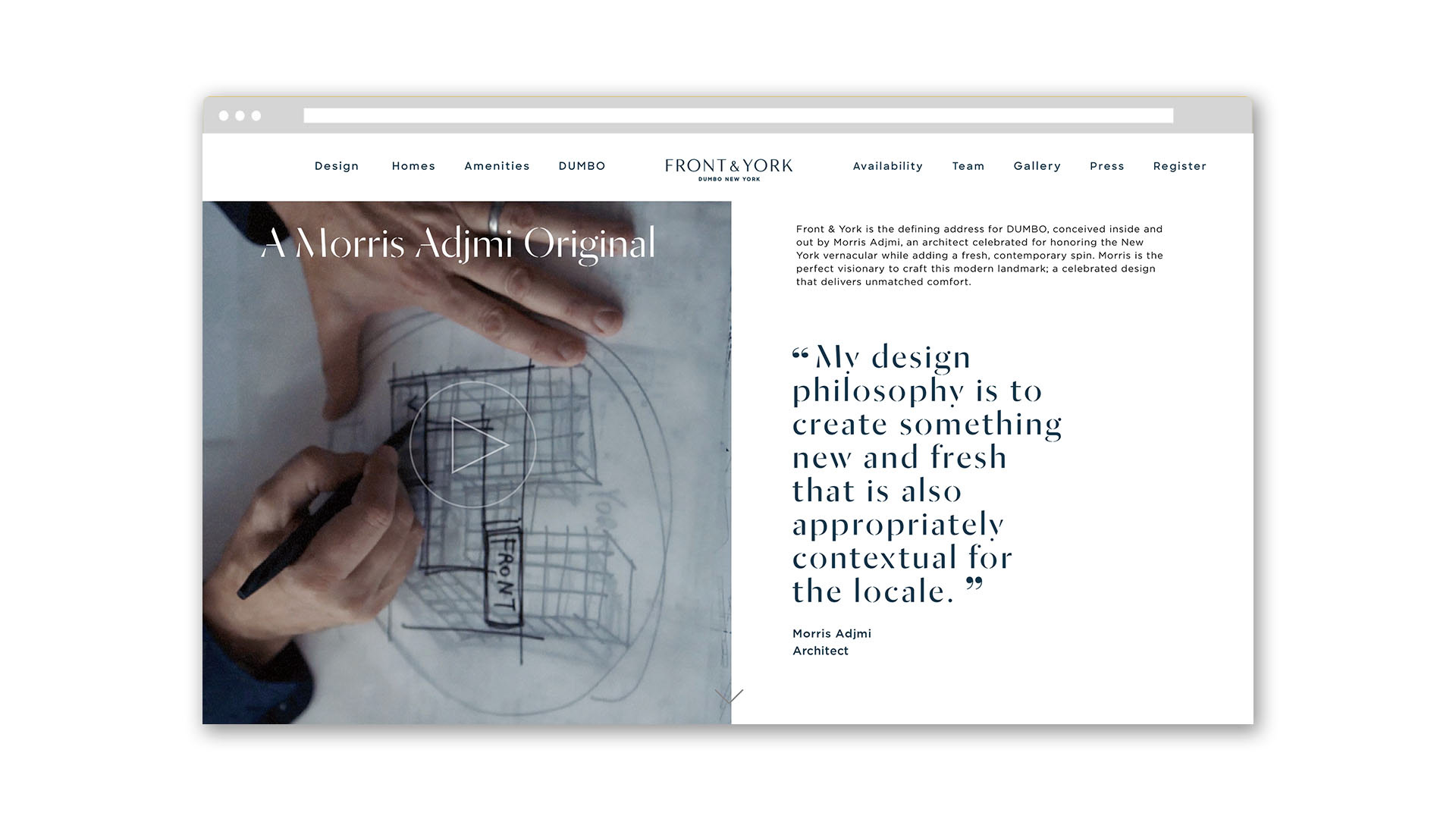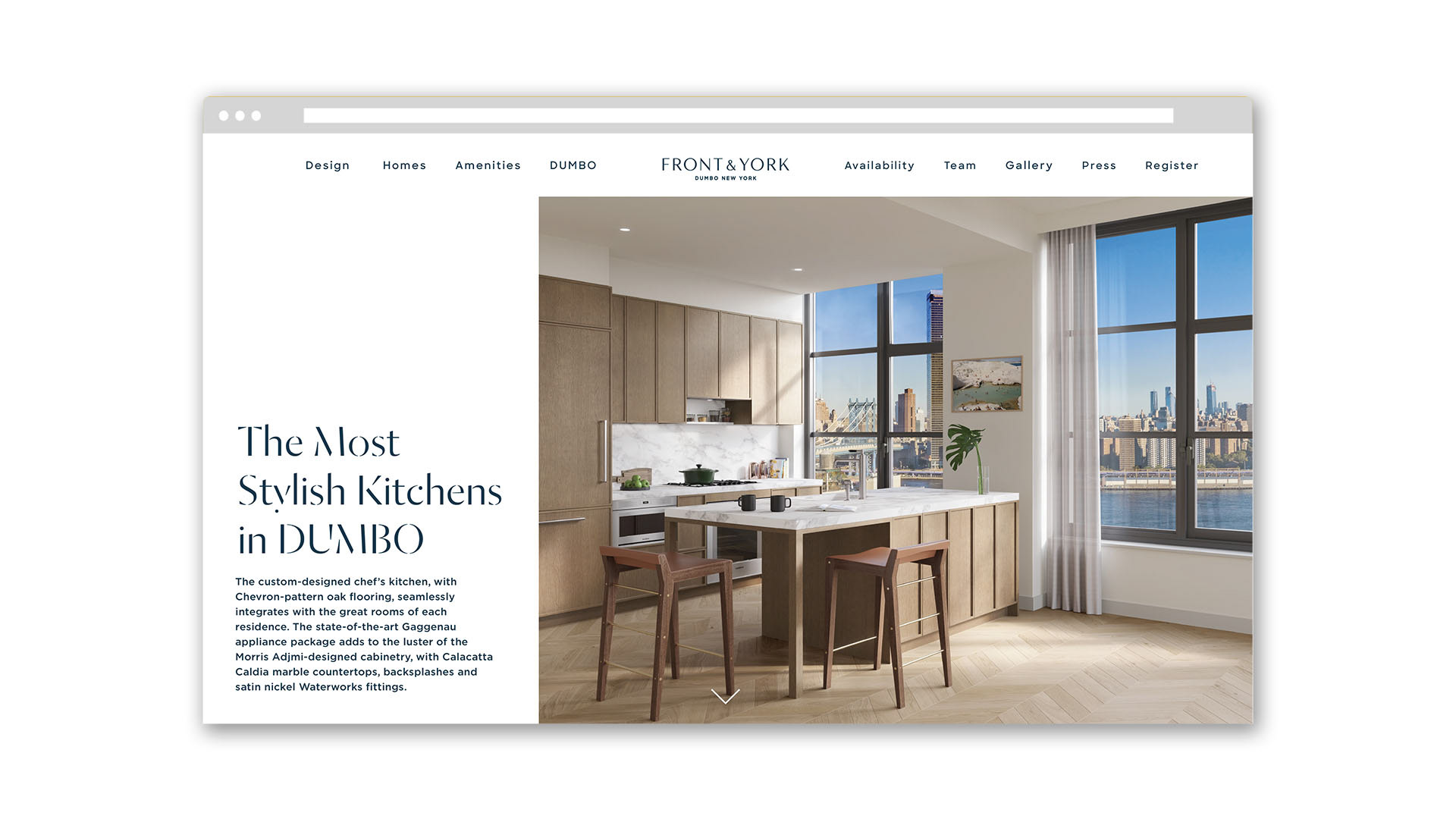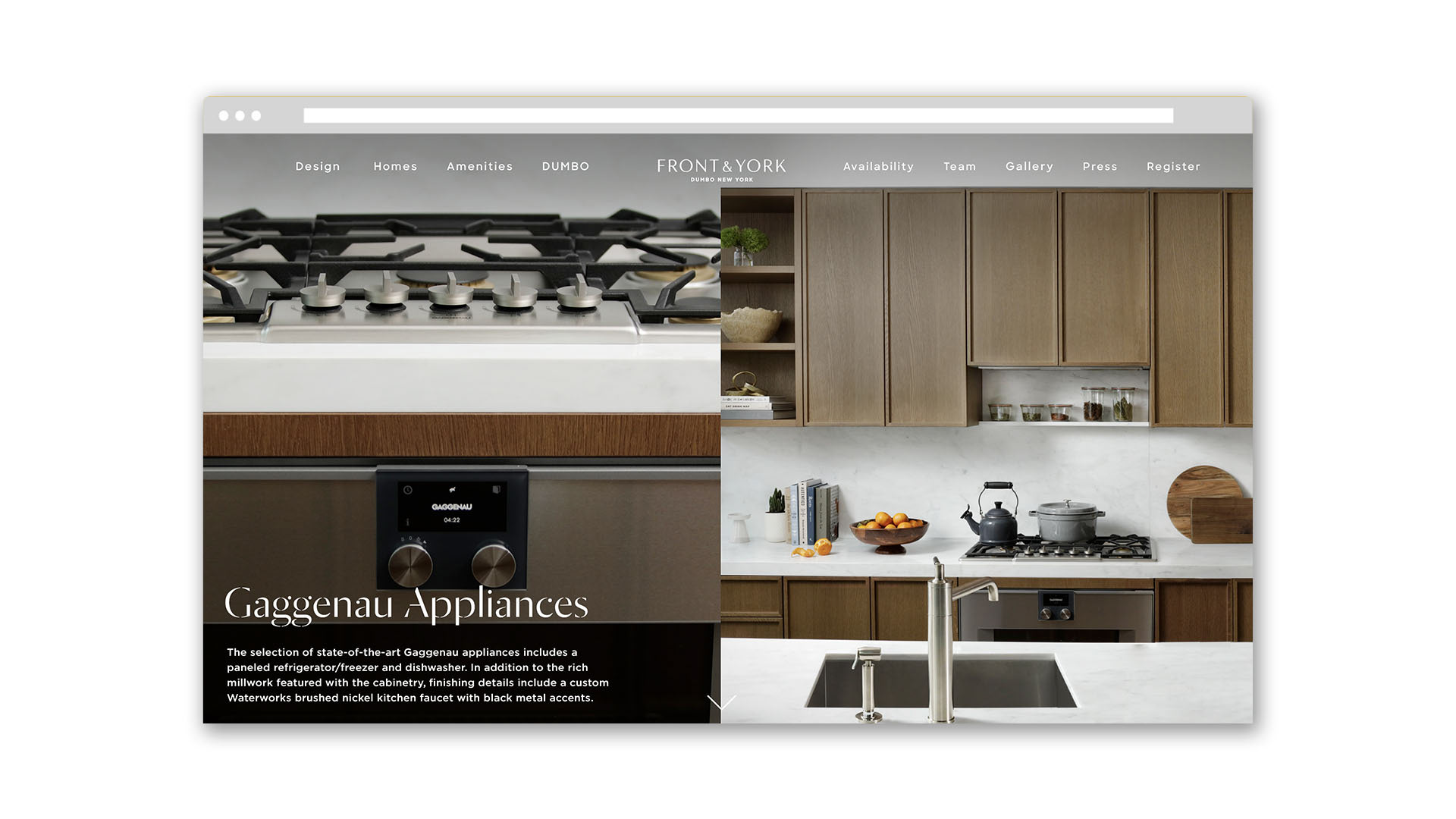 We had the luxury of working with a freelance illustrator that helped bring a unique
perspective of Dumbo come to life. This illustration would serve as the background of an interactive map the viewer can use to see what the neighborhood has to offer to its residents.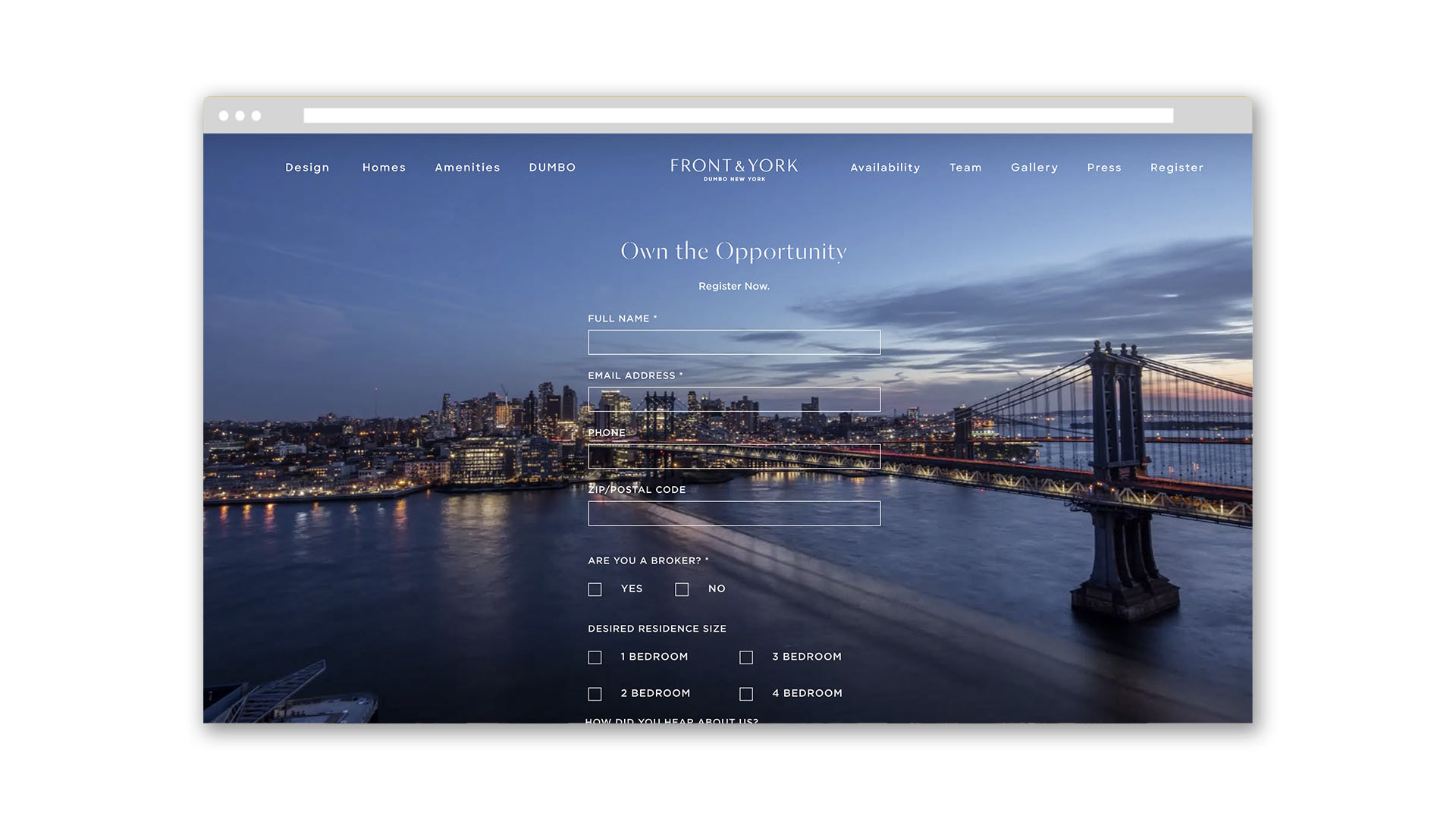 In the mix of designing the website and print advertisements, I had the pleasure of storyboarding and animating digital banner ads. These ads would show a quick narrative of the industrial history of Dumbo and how Front & York's cutting edge design is leading the way into a luxury future.